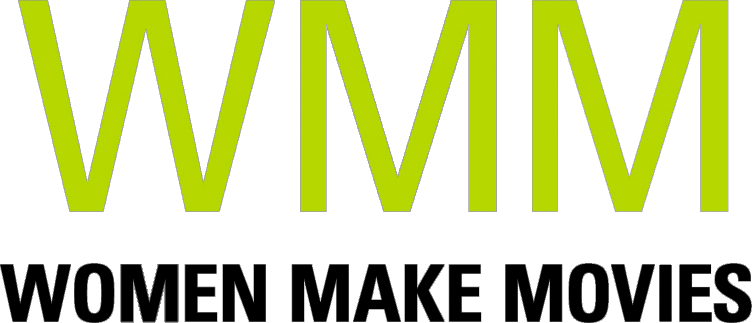 2016 | 15 minutes | Color | DVD | Order No. 171206 |
SYNOPSIS
WHAT HAPPENED TO HER is a forensic exploration of our cultural obsession with images of the dead woman on screen. Interspersing found footage from films and police procedural television shows and one actor's experience of playing the part of a corpse, the film offers a meditative critique on the trope of the dead female body.

The visual narrative of the genre, one reinforced through its intense and pervasive repetition, is revealed as a highly structured pageant. The experience of physical invasion and exploitation voiced by the actor pierce the fabric of the screened fantasy. The result is recurring and magnetic film cliché laid bare. Essential viewing for Pop Culture, Women's and Cinema Studies classes.
PRESS
"This is powerful, sophisticated feminist filmmaking at its best and it Guevara-Flanagan's bold style - one that is both frightening and intimate - showcases her as an important, new voice in documentary filmmaking."
"What Happened to Her is a chilling collection of cinematic images of dead women provocatively punctuated with commentary by one of the actors who has portrayed them. Raising awareness about the prevalence of such images in our media culture, the physical and affective labor involved in such performances, and how few uplifting roles exist for women actors in mainstream cinema, this film is a must-see for anyone interested in making movies, as well as all who consume them."
"Reveals our cultural obsession with images of murdered women as entertainment. It's a postmortem pageant that lays a Hollywood cliché bare, but regrettably not to rest."
"We're very proud to present the Grand Jury Prize to "What Happened To Her" by Kristy Guevara-Flanagan, a bold new voice in cinema. This film addresses a trope that is so common in TV and film, that of the beautiful dead victim from the perspective of an actress who once played "the cadaver." This intelligent, meta analysis of a cinematic cliché is clever, well-crafted, spooky and unlike anything we've seen before."
"Guevara-Flanagan's film is timely… might serve as a reflection of the precise zeitgeist of this cultural moment…"
"Why did the beautiful young woman have to die so cruelly? Hollywood never tires of playing out the same scenario. This found footage film collects the film industry's repeat offenses by compiling endless half-naked and contorted female bodies, arranged for the male viewer who is usually present in the reverse angle shot: men staring at female corpses. An actress's off-screen report about her own experience and the excess of images reveal the sexual obsessions behind them."
"What Happened to Her offers a damning and timely critique of Hollywood's fixation with young, skinny, mostly blond, mostly white women who serve all too often as the plot-catalyzing corpses in the crime and detective genre…..Guevara-Flanagan reframes images of murdered women in forensic fiction as evidence rather of tendencies toward pathology and triteness in the American commercial film industry itself. Perhaps most significantly for media related fields, What Happened to Her promises to nip in the bud the knee-jerk, unconsidered student-filmmaker plans to stage pornographic violence against women in their own films. This is the incredible service Guevara-Flanagan has done for teachers in gender studies, cultural studies, film studies and film production both in and beyond the United States."
"A clever, irrefutable demonstration of our collective objectification of the female body. Impossible for any viewer to squirm away in denial. I am definitely showing this to students."
SCREENING HIGHLIGHTS AND AWARDS
Hot Docs Canadian International Film Festival, Honorable Mention, Best Short Documentary
Dallas International Film Festival, Short Grand Jury Prize
Chicago Feminist Film Festival, Audience Award, Best Experimental Film
New York Film Festival
Mill Valley Film Festival
Hamptons International Film Festival
Sarasota Film Festival
DOK Leipzig
San Francisco Documentary Film Festival
Traverse City Film Festival
London Feminist Film Festival
International Film Festival Rotterdam
ABOUT FILMMAKER(S)
Kristy Guevara-Flanagan
Kristy Guevara-Flanagan's first feature-length film was an acclaimed documentary covering four years in the lives of four adolescent girls. GOING ON 13 was an official selection of Tribeca, Silverdocs, and many other film festivals worldwide. It received funding from ITVS and was broadcast on public television in 2009. Kristy has also produced and directed several short films, including EL CORRIDO DE CECILIA RIOS, winner of the Golden Gate Award for Best Bay Area Short Documentary at the San Francisco International Film Festival, a chronicle of the violent death of 15-year-old Cecilia Rios. It was an official selection of the Sundance Film Festival and subsequently broadcast on the Sundance Channel. Her most recent feature, WONDER WOMEN! THE UNTOLD STORY OF AMERICAN SUPERHEROINES, traces the evolution and legacy of the comic book hero Wonder Woman as a way to reflect on society's anxieties about women's liberation. The film garnered numerous awards, premiered at the South by Southwest Film Festival in 2012 and was broadcast on PBS's Independent Lens series in 2013. Now an assistant professor at UCLA, Kristy holds a MFA in Cinema from San Francisco State University. WHAT HAPPENED TO HER continues her exploration on the themes of gender and representation. (5/17)
---