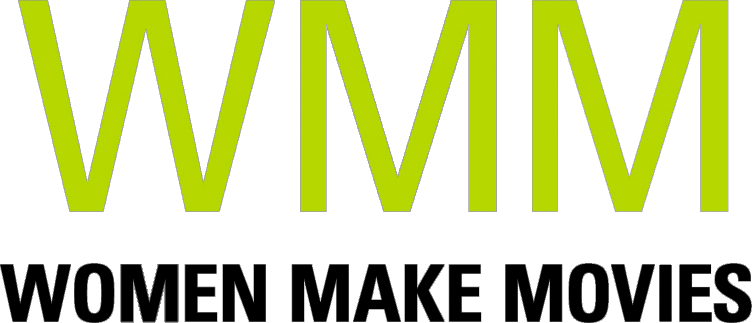 An animated reimagining of the life of Annah, a 13-year-old Javanese girl brought to France in 1893 to serve as a maid and model to the famous painter Paul Gauguin. 
Indonesia | 2020 | 6 minutes | Color | DVD | Javanese/French | Subtitled |
SYNOPSIS
In 1893, French artist Paul Gaugin painted the controversial portrait of Annah la Javanaise. To some, it represents a foundational example of post-impressionist art, and to others, it offers an undeniable portrait of Western colonialism. In this short, animated film, filmmaker Fatimah Tobing Rony (dir. ON CANNIBALISM) reimagines the life of this 13-year-old Javanese girl who was sold by her family to the famous French painter.  

By reframing the perspective of the painting, the film presents a possible version of this young girl's experience as a trafficked maid and model from Java. The simple and colorful visuals used to tell this story embody a child's eye and strike a balance between the subject matter and serious themes of exploitation.  
PRESS
"ANNAH LA JAVANAISE is the call for us to not let history erase the indigenous perspectives at the wrath of colonialism." –
"Explores dark themes with a colorful and vibrant realization. It reveals a story of the previous century but shows us prevalent issues such as child slavery, pedophilia, human rights abuse, and racism. In addition, it also brings up important questions of the role of the artist, the notion of privilege and ethical codes of conduct which are a contemporary issue."
"Very hard and perfectly mastered, the short film explores the limits of humanity."
"A really colorful and distinctive look."
"With her animation, she gives titular character Annah a voice, and brings hope to a lot of women."
"It's animation, graphic design, and sound composition are simple and ostensibly enchanted. It's the first-person narrative of this voiceless young woman and her painful path in life, that not only moves us, but also debunks the mythical image of a famous painter."
"Serves as a tribute to the real girl, endows her with a plausible story, a life about whose real data is barely known."
SCREENING HIGHLIGHTS AND AWARDS
Best Short Film, Anifilm International Film Festival of Animation
Audience Award, Woods Hole Film Festival
Best Short Film, Pixelatl International Film Festival of Animation
Best International Film, Devenir Réalisateur Film Festival
Best Animated Short Award, LA Femme International Film Festival
Best Animated Film Award, Rome International Cinema Festival
Best Film Award, Edinburgh Short Film Festival
Special Mention Jury Prize, Festival International du Cinéma d\'Auteur de Rabat
Best Short Animation Award, Melbourne Short Film Festival
Best Animated Short, Annual Aarhus Film Festival
Best Animated Film, Honorable Mention, Fargo Film Festival
Best Animated Film, Oslo Film Festival, Oslo, Norway
Nominee, Best Animated Short, Sydney Short Film Festival
Nominee, Best Animated Short, Oakland Short Film Festival
Honorary Mention, Fargo Film Festival
Nominee, Best Animated Short, Close: Up Rekjavik Film Festival
Best Social Justice Film Award, Hollywood Women\'s International Film Festival
Annecy International Film Festival of Animation
Canal of Panama International Film Festival
Flickers Rhode Island International Festival
International Children Care Festival
Middlebury New Filmmakers Festival
Encounters International Festival
Indie-Ani Film, Korea Independent Animation Film Festival
San Francisco Independent Short Film Festival
Devenir Réalisateur Paris Film Festival
Olho Animation Film Festival
Berlin International Festival of Animation
Betweter Festival of Science and Art
Sedicicorto Forli International Film Festival
Anima International Film Festival
LA Femme Film Festival
Indie Memphis Film Festival
Pro Animation, SCAD Savannah Film Festival
Annual Copenhagen Film Festival
Edinburgh Short Film Festival
Pittsburgh Shorts and Scripts Competition
Rome Independent Cinema Festival
Interfilm, 37th International Short Film Festival
Annual Aarhus Film Festival
Manipulate Festival
Melbourne Short Film Festival
Athens International Film and Video Festival
American Documentary and Animation Film Festival
Human Rights and Arts Film Festival
Los Angeles Asian Pacific Film Festival
ABOUT FILMMAKER(S)
Fatimah Tobing Rony
Fatimah Tobing Rony (dir. ON CANNIBALISM) makes films and writes books about people whose stories have not yet been told. CHANTS OF LOTUS [PEREMPUAN PUNYA CERITA] (2008), was distributed and exhibited in major theaters in Indonesia, and in film festivals around the world. Her newest film, ANNAH LA JAVANAISE, was an Official Selection of the 2020 Annecy International Festival for Animated Film and has won fourteen awards across five continents. She received her MFA in Directing from UCLA's School of Film, Theater, and Television, and a Ph.D. in the History of Art from Yale University. (06/22) 
RELATED LINKS
Animating Art

The untold story of a century-old painting is the subject of UCI cinema scholar's award-winning new film and book
---