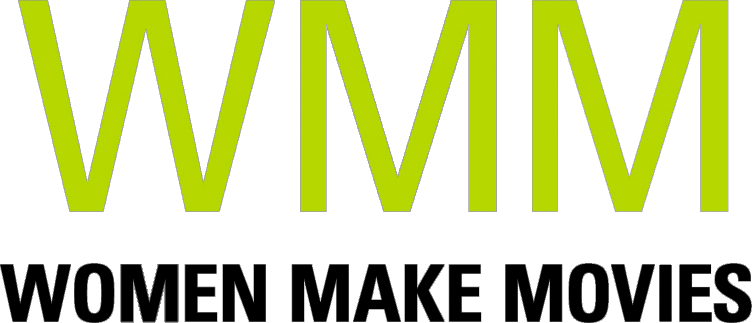 A NORMAL GIRL brings the widely unknown struggles of intersex people to light through the story of intersex activist Pidgeon Pagonis.
US | 2019 | 14 minutes | Color | DVD | English | Order No. W191247 |
SYNOPSIS
Activist Pidgeon Pagonis was born intersex, not conforming to standard definitions of male or female, and experienced genital mutilation as a child. Now Pidgeon is fighting the medical establishment, seeking to end medically unnecessary surgeries and human rights abuses on intersex people in the United States and around the world.
An estimated 1.5% of the population is born with intersex traits. While most of these babies are healthy, their bodies are treated as a medical emergency. It is common practice for doctors to perform genital surgeries on intersex infants--often with disastrous results including total loss of genital sensation, lifetime synthetic hormone dependence, and being assigned a gender with which they do not identify. 
Through the story of Pidgeon's remarkable journey and fight for bodily self-determination, A NORMAL GIRL brings the widely unknown struggles of intersex people to light.
PRESS
"The unique power of A Normal Girl lies in its mystical ability to simultaneously anger you, empower you, and bring you joy. If you only watch one documentary this year, let it be this beautiful film...share it with your children, parents, partners, and medical providers."
"With searing testimony, humor, and fearlessness, this powerful documentary dispels widespread and harmful misconceptions about intersex. By delving into the norms and ideas that drive medical interventions on people with intersex variations, A Normal Girl upends the all-too-common idea that surgically 'normalizing' kids is the answer here."
"A powerful call to action to end non-consensual, medically unnecessary, and high risk infant genital surgeries, A Normal Girl is a must-see documentary that challenges us to view sex, gender, and human rights beyond binaries."
"A Normal Girl is an honest and brave narrative exposing the profound harms suffered by intersex children and their parents at the hands of doctors across the country and the globe and offering hope as the next generation fights for their bodily autonomy and human rights."
"A Normal Girl is a remarkable film that is perfect for teaching in the undergraduate and graduate classroom. In a brief fifteen minutes, the film articulates the experience of so many of us who were born intersex and had unnecessary genital surgeries. It captures the struggle and the achievements of intersex activism, by focusing on the remarkable journey and work of Pidgeon Pagonis, who is both intersex and an activists. What we experience in watching the film is the way in which the rhetoric of normal goes from justifying medical and social violence to becoming something that encompasses all embodiments and genders. The film is not satisfied to critique normality but proposes a new normal, one that recognizes that intersex is beautiful."
"A NORMAL GIRL powerfully illustrates the human impact of unnecessary surgical interventions on intersex infants, as well as the remarkable drive and resilience that intersex activists have shown as they've built a community and mobilized to put a stop to the practice."
SCREENING HIGHLIGHTS AND AWARDS
BFI Flare London LGBTQ+ Film Festival
American Pavillion Cannes
Inside Out Toronto LGBT Film Festival
Sidewalk Film Festival
Reeling Film Festival
Cucalorus Festival
St Louis International Film Festival
North Carolina Gay and Lesbian Film Festival
Seattle Queer Film Festival
Athena Film Festival
ABOUT FILMMAKER(S)
Aubree Bernier-Clarke
Aubree Bernier-Clarke (they/them) is a director and cinematographer based in Portland, OR and Los Angeles, CA. In 2013, Aubree participated in AFI's DWW program, through which they developed the queer coming-of-age horror short, The Night Is Ours, starring Bex Taylor-Klaus. In 2019, Aubree's documentary short A Normal Girl, about intersex activist Pidgeon Pagonis, premiered at BFI Flare in London and the American Pavilion at Cannes Film Festival, and in 2020 won the Grand Jury Award for Best Short Documentary at the United Nations Association Film Festival. Aubree's web series The Library, which explores the nuances of LGBTQIA+ life and culture, is currently streaming on Revry.tv.

As a DP, Aubree shot the Chase Joynt-directed feature documentary Framing Agnes, which won the NEXT Innovator and Audience awards at Sundance in 2022.

Through the ITVS Humanities Documentary Development Fellowship supported by the NEH, Aubree is currently developing Intersex Justice, a feature documentary that examines the legacy of medically unnecessary intersex surgeries and the movement to ban them. Aubree is also co-creator of Diary of a Misfit, a forthcoming podcast about gender in the rural South with journalist Casey Parks. (4/23)
Shawna Lipton
Shawna Lipton is Assistant Professor and Chair of Critical Studies, a Critical Theory Master's Program, at the Pacific Northwest College of Art (PNCA) in Portland, Oregon. Shawna received a Ph.D. in Literature and Cultural Theory from the University of Wisconsin-Milwaukee. She is an educator, a public scholar, and a cultural critic. (10/19)
Pidgeon Pagonis
Pidgeon Pagonis has slowly, oftentimes not so quietly risen to visibility in Chicago as not only an activist on behalf of intersex people, but also as a fighter for the recognition of marginalized others in general, regardless of race, sex or gender identity, class or creed. Whether advancing youth advocacy with interACT, producing informational videos that go viral on Buzzfeed, writing for Everyday Feminism or appearing on the cover of National Geographic "Gender Revolution" special issue, Pidgeon has staked out a place at the fore of debates on intersexuality and otherness.

In 2015, they launched a worldwide #intersexstories twitterstorm on Intersex Awareness Day. That same year, they were among 9 LGBTQ Artists honored with a Champion of Change Award from the Obama White House. In 2016, they were featured on the cover of National Geographic's January issue titled Gender Revolution, launched an intersex-resource YouTube channel, co-founded the group Intersex Justice Project (IJP), introduced an intersex and non-binary art and clothing line (Too Cute to Be Binary), and also made a cameo on Amazon's Transparent. In 2017, their short documentary THE SON I NEVER HAD premiered at Outfest and won a jury award at NCGLFF. Later that year, their mixed-media installation "Surprise, It's a Baby!"—which challenges our society's obsession with gender reveal parties and binaries—opened at the UIC Gender and Sexuality Center, and they co-led—with fellow members of IJP—multiple #EndIntersexSurgery protests in Chicago and New York City (sign the petition!)

Recently, Pidgeon documented intersex people of color for a new photo series called Physical Record funded by Astraea's Intersex Human Rights Fund. (10/19)
---