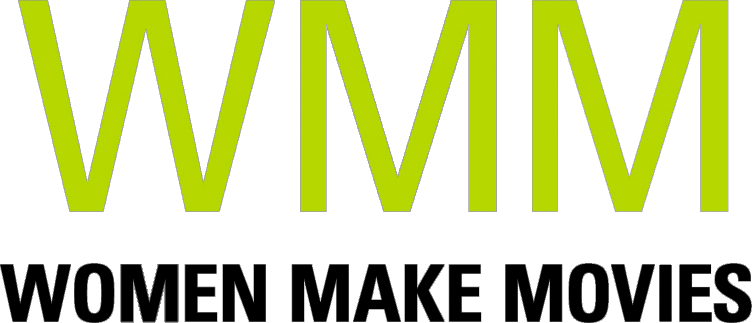 Offering a window into the experience of Chinese migration to Cuba, HAVANA DIVAS follows two Cantonese opera singers who perform for decades in Cuba before, and during, Fidel Castro's revolution.
2018 | 96 minutes | Color | Spanish | English and Chinese Subtitles | Order No. W211283 |
SYNOPSIS
Stage-sisters Caridad Amaran and Georgina Wong, both of Chinese descent, learned the art of Cantonese opera from their fathers in Havana, Cuba in the 1930s. Caridad's Chinese foster father immigrated to Cuba in the 1920s after his family forbade him to perform opera. Georgina's father was a famous tailor in a Havana Chinatown, who encouraged her to learn kung-fu and traditional Chinese dance. The daughters spent their youth performing throughout Havana and among other notable singers until their lives were changed by Fidel Castro's revolution. In their golden years, the two sisters attempt to revive Cantonese opera in a worn-out Cuban Chinatown and, together, make a new wish: to return to their fathers' Chinese homelands to pay their respects.

HAVANA DIVAS offers a window into over 170 years of Chinese migration to Cuba. Through present-day interviews, precious photographs, and archival footage, director S. Louisa Wei (dir. GOLDEN GATE GIRLS) explores the shifting culture of Cantonese opera through a historical time and place. The film reveals the female spirit of the two stage sisters and makes an important contribution to a growing body of films documenting female artists and performers within the Chinese Diaspora.
PRESS
"Reveals the profound relationship between a pair of stage sisters and a Chinese father."
"Focuses on the independent female spirit of the two protagonists."
"Offers fascinating insight into the effects which events such as the Second Sino-Japanese War (and ultimately WWII) and the Cuban Revolution had on Chinese families living in both Asian and the Americas."
"Exemplifies the women's dual identity."
"A prime and fascinating example of that geographical/cultural expansion."
"It makes the audience immersed in emotions and think deeply about the cultural heritage of the Chinese and the feelings of their homeland and country."
SCREENING HIGHLIGHTS AND AWARDS
CAAM Film Fest
Shanghai International Film Festival
Vancouver Asian Film Festival
China Woman\'s Film Festival
Life is Art MOVie MOVie Festival
China International Documentary Film Festival
HAPPI Fest
Beijing International Film Festival
CineCina Film Festival
Hainan International Film Festival
Philadelphia Asian Film Festival
San Diego Asian Film Festival
Seattle Latino Film Festival
THE ONE Women's International Film Festival
Women Make Waves Film and Video Festival
Washington DC Chinese Film Festival
ABOUT FILMMAKER(S)
S. Louisa Wei
S. Louisa Wei is a documentary filmmaker and a member of Hong Kong Director's Guild since 2018. She is also an award-winning writer and an Associate Professor teaching film related courses in the School of Creative Media at City University of Hong Kong. Wei has four documentary features to date: Storm Under the Sun (2009, co-director Xiaolian Peng), Golden Gate Girls (2014), Havana Divas (2019), and A Life in Six Chapters (2022). She also made three TV documentaries, Writing 10000 Miles (2019, RTHK), Wang Shiwei: The Buried Writer (2017), and Cui Jian: Rocking China (2006, Cable TV HK).

Among her works, Golden Gate Girl portrays the life and times of Esther Eng, once honored "South China's first woman director." The documentary has received positive reviews and attention from The Hollywood Reporter, Voice of America, South China Morning Post, San Francisco Chronicle, etc. Elizabeth Kerr of The Hollywood Reporter praised the documentary for its seamless ability to weave history, Sino-U.S. relations and social standards together to allow for inference and context. Havana Divas is a sister work covering the Chinese immigrants' life and the traveling Cantonese Opera in the Chinatowns of North and Latin America. It focuses on the art of two divas who learned and performed Cantonese Opera in Havana in the 1940s and performed throughout the country. They made their way to Hong Kong and Guangdong Province, China, in their 80s, finding a new audience out of expectation. Both films have travelled to many film festivals around the world.

Wei makes historical documentaries from an explicitly personal perspective as a means to advocate for significant figures and voices lost to historical process. She plays the simultaneous roles of director, writer, and editor, not to establish a singular subjective viewpoint, but to ensure that life and the people in her films are presented intact, with all the complexity and failings of human intellect and sense. Her broader research beyond each documentary she made has been published in monograph and book forms. Esther Eng: Cross-Ocean Filmmaking and Women Pioneers (2016, co-author Law Kar) won Hong Kong Book Award in 2017. Wang Shiwei: A Reform of Thinking (2016) won the Best Publishing Prize in the Fiction and Literature Category at Hong Kong Biennial Publishing Award in 2017. Wei researched widely on women directors and writers, incorporating her findings in books like Cinema East and West (2016) and Women's Film: Dialogue with Female Chinese and Japanese Directors (2009, co-author Yuanying Yang). (01/22)
RELATED LINKS
---