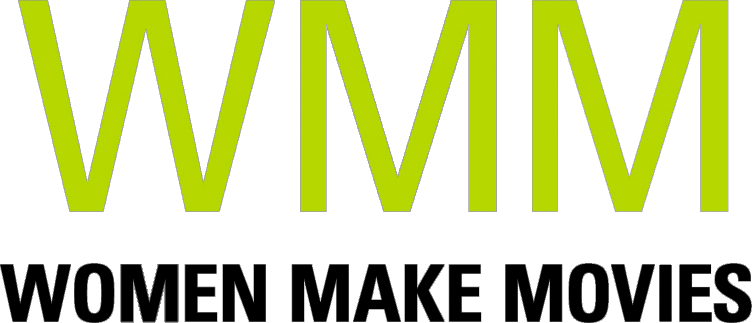 In the wake of her daughters' murders, a mother takes a historic lawsuit about police non-enforcement of restraining orders to the Supreme Court.
US | 2018 | 72 minutes | Color | DVD | English | Order No. 191233 |
SYNOPSIS
Filmed over the course of nine years, HOME TRUTH chronicles one family's pursuit of justice, shedding light on how our society responds to domestic violence and how the trauma from domestic violence tragedies can linger throughout generations.

In 1999, Colorado mother Jessica Gonzales experienced every parent's worst nightmare when her three young daughters were killed after being abducted by their father in violation of a domestic violence restraining order. Devastated, Jessica sued her local police department for failing to adequately enforce her restraining order despite her repeated calls for help that night. Determined to make sure her daughters did not die in vain, Jessica pursued her case to the US Supreme Court and an international human rights tribunal, seeking to strengthen legal rights for domestic violence victims. When her legal journey finally achieved widespread national change and she became an acclaimed activist, Jessica struggled to put her life and relationships back together.
PRESS
"A deeply moving portrait of a woman determined not to let her children's deaths be in vain. Jessica became an important voice for domestic violence sufferers...her inspiring indomitability and courage make HOME TRUTH essential viewing."
"At a time when domestic violence shows no signs of abating, and a nominee for the Supreme Court is being considered, this is essential viewing."
"Home Truth is a powerful and devastating look at domestic violence and the importance of restraining orders. A genuine highlight of this year's HRWFF."
SCREENING HIGHLIGHTS AND AWARDS
Human Rights Watch Film Festival
Denver Film Festival
Heartland Film Festival
Raindance Film Festival
Fairhope Film Festival
Omaha Film Festival
Festival of Tolerance
ABOUT FILMMAKER(S)
April Hayes
April Hayes is a Los Angeles-based documentary director, producer, and creative director. As a producer, her recent projects include the Emmy and Sundance Film Festival award winning feature documentary The Sentence, an intimate film about the longterm impacts of mass incarceration and mandatory minimum sentencing on one family; Rolling Thunder: A Bob Dylan Story by Martin Scorsese, which premiered on Netflix in 2019; and LYNCHING IN AMERICA, a multimedia documentary project with the Equal Justice Initiative on the history of lynching and racial terror in America that has won a Bronze Lion award at Cannes, two Webby awards, and went on to become a traveling exhibit at Brooklyn Museum and EJI's The Legacy Museum: From Enslavement to Mass Incarceration. Recent directing projects include a short documentary as part of Google's #ShowUp campaign documenting the current state of Pride movements around the country, "Respond & Rebuild," about Occupy's post-Hurricane Sandy relief efforts in the Rockaways that was featured on Democracy Now! in 2013, and directed with Katia Maguire, God is a Garden (2015), about an order of environmentalist nuns. April also works as an archivist, most notably managing Bob Dylan's media archive for seven years, and working as an in-house producer for his film and video projects. She is currently working at Google's Brand Studio, where she develops documentary and nonfiction storytelling projects. (10/19)
Katia Maguire
Katia Maguire is an Emmy nominated documentary producer and director. She recently was post-production supervisor on the acclaimed documentary RBG, about Justice Ruth Bader Ginsburg, that premiered at the 2018 Sundance Film Festival, was released in theaters nationwide, broadcast on CNN, and was nominated for a 2019 Academy Award for Best Documentary. Katia produced Participant Media's Kingdom of Shadows, a documentary about the lives of three witnesses to the U.S.-Mexico "drug war" that aired on PBS' POV in the fall of 2016 and was nominated for a 2017 News and Documentary Emmy Award. She also produced The Graduates/Los Graduados, a bilingual series about Latino high school students that broadcast nationally on PBS' Independent Lens in 2013. Previously, Katia worked for veteran public television journalist Bill Moyers on his PBS series Moyers & Company and Bill Moyers Journal. She was a senior associate producer on Women, War & Peace, a five-part PBS series about the role of women in modern conflict, and co-producer on Quest for Honor, a documentary about violence against women in Iraq that premiered at the Sundance Film Festival and was short-listed for the 2010 Academy Awards. Katia was a 2016 Impact Partners Documentary Producing Fellow and has received fellowships from the Corporation for Public Broadcasting's Producer's Academy, the Union Docs Collaborative Studio, the National Association of Latino Independent Producers' Latino Producer's Academy, and the Flaherty Film Seminar. (10/19)
---