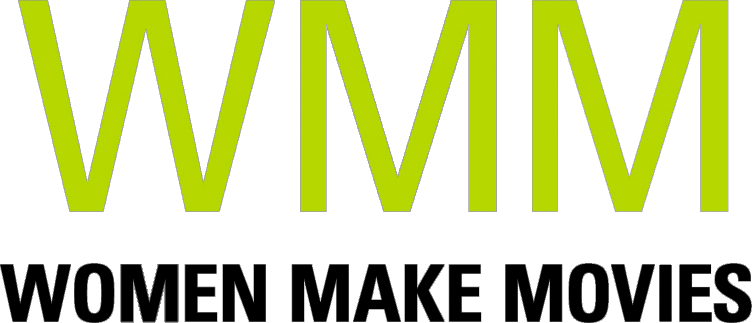 Now digitally remastered! Sally Potter's ground-breaking first feature examining the relationship between women and capitalism.
1983 | 90 minutes | BW | Order No. W181231 |
SYNOPSIS
THE GOLD DIGGERS is the ground-breaking, exquisitely photographed early feminist film by Sally Potter, director of ORLANDO and THE TANGO LESSON.

"Drawing from the same well of avant-garde anti-structure as enfant terrible Jean-Luc Godard and playwright Bertolt Brecht, Sally Potter's whip-smart THE GOLD DIGGERS is brimming with cultural and political signifiers that combine to form a singular work in the feminist counter cinema space. Employing an all-female crew to shoot, compose, and design this proto-Lynchian world of romantic surrealism, the British filmmaker establishes herself as a trailblazer in this "search for the secret of [her] own transformation." Babette Mangolte's career-best cinematography elucidates a visual and thematic sendup of silent comedies, Depression-era musicals, and European arthouse cinema in an elegant, non-narrative ode to — and critique of — traditional Hollywood moviemaking."- UCLA Film & Television Archive
PRESS
"A feminist sci-fi musical extravaganza… Remains consistently fresh and unpredictable."
"The avant-garde art direction and gorgeous black-and-white cinematography (courtesy of Chantal Akerman collaborator Babette Mangolte) evoke a world pitched somewhere between Chaplin and Magritte."
"Stunning black-and-white photography by Babette Mangolte (best known for her work with Chantal Akerman), makes the film into a post-punk, Chaplin-esque labyrinth, where period dances, desolate landscapes, and deep reflections on the power of wealth and beauty collide."
"A quarter of a century after its initial unfriendly reception, it's worth puzzling over why a film as beautiful, as witty, as imaginative, and as brilliant as Sally Potter's first feature could have given so much offense to certain spectators in 1983… an extraordinary achievement."
"Visually entrancing…. The Gold Diggers solidified Potter's status as a wry, feminist satirist of the highest order, one whose adoration of theater and of classic silent cinema — and abhorrence of how women were treated in those films — had manifested in avant-garde riddles and one very jarring anti-musical."
"The Gold Diggers is visually entrancing, and the world Potter has created an absorbing pleasure."
"Both witty and charming."
SCREENING HIGHLIGHTS AND AWARDS
Zitty Audience Award, Berlin International Film Festival
Best Film, Florence International Film Festival, Italy
Berlin International Film Festival
Sydney Film Festival
International Film Festival, Australia
International Film Festival Rotterdam, Netherlands
ABOUT FILMMAKER(S)
Sally Potter
Sally Potter made her first 8mm film aged fourteen. She has since written and directed eight feature films, as well as many short films (including THRILLER and PLAY) and a television series, and has directed opera (Carmen for the ENO in 2007) and other live work. Her background is in choreography, music, performance art and experimental film. ORLANDO (1992), Sally Potter's bold adaptation of Virginia Woolf's classic novel, first brought her work to a wider audience. It was followed by THE TANGO LESSON (1996), THE MAN WHO CRIED (2000), YES (2004), RAGE (2009) and GINGER & ROSA (2012). Her latest feature, THE PARTY, was released in 2017.

Sally Potter is known for innovative form and risk-taking subject matter and has worked with many of the most notable cinema actors of our time. Sally Potter's films have won over forty international awards and received both Academy Award and BAFTA nominations. She has had full career retrospectives of her film and video work at the BFI Southbank, London, MoMA, New York, and the Cinematheque, Madrid. She was awarded an OBE in 2012. Her book Naked Cinema - Working with Actors was published by Faber & Faber in March, 2014.

Sally Potter co-founded her production company Adventure Pictures with producer Christopher Sheppard. (8/19)
---