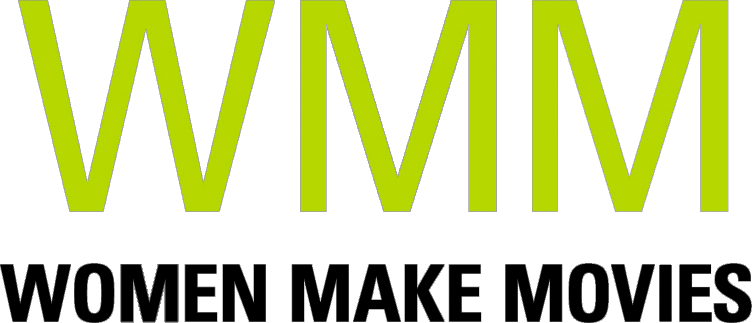 At the Philadelphia abortion helpline, counselors field nonstop calls from women and teens who are seeking to end a pregnancy but can't afford to, illustrating how economic stigma and cruel laws determine who has access to abortion in America.
US | 2019 | 13 minutes | Color | DVD | English | Order No. W201256 |
SYNOPSIS
ABORTION HELPLINE, THIS IS LISA, winner of the Grand Jury Prize for Shorts at AFI Docs 2020, is a powerful short documentary that exposes how economic stigma and cruel legislation determines who in America has access to abortion.

At a women's health fund in Philadelphia, phone counselors—all called Lisa to protect their anonymity—arrive each morning to the nonstop ring of calls from people who are seeking to end a pregnancy and can't afford to. In 1976, only three years after Roe v. Wade became the law of the land, the Hyde Amendment was enacted with the explicit intention of denying poor individuals—those receiving Medicaid—access to abortion. By giving voice to those affected by discriminatory policies, the film exposes how legislation like the Hyde Amendment ties access to abortion to economic status and denies reproductive justice.

As we head into election season, ABORTION HELPLINE, THIS IS LISA is an essential tool for helping Americans understand the brutal legacy of the Hyde Amendment and why its repeal has become a litmus test for progressive politicians.
PRESS
"Fascinating"
"Powerful. Each "Lisa" has to fight to keep from offering more than they can while trying to give each woman who calls in a small sense of hope."
SCREENING HIGHLIGHTS AND AWARDS
Sundance Film Festival
Big Sky Documentary Film Festival
Doc NYC
Philadelphia Film and Video Festival
Athena Film Festival
Full Frame Doc Film Festival
Florida Film Festival
ACT Human Rights Film Festival
AFI DOCS
ABOUT FILMMAKER(S)
Barbara Attie
The EMMY® nominated filmmakers Barbara Attie and Janet Goldwater have collaborated on award-winning documentaries for national and international broadcast, as well as wide-spread educational and advocacy use, since 1990. Attie and Goldwater's work has been recognized with a prestigious Pew Fellowship in the Arts, a Leeway Transformation Award, and a Pennsylvania Council on the Arts Fellowship in Media. Their previous documentaries on reproductive rights include Rosita (HBO Latin America, 2006) the story of a 9-year-old Nicaraguan girl whose rape and pregnancy resulted in a political and religious uproar that resonated across Latin America; Legal But Out of Reach (2000), about women whose personal struggles lead them to choose abortion, only to find that the lack of public funding made that choice inaccessible; and Motherless: A Legacy of Loss from Illegal Abortion (1992) about children orphaned when their mothers died after back-alley abortions before Roe. v. Wade. Additional independent documentaries produced and directed by Attie and Goldwater for national public television broadcast are the following: BaddDDD Sonia Sanchez (2015), a biography of the renowned African American poet and activist; Mrs. Goundo's Daughter (2009), an ITVS co-production also supported by Sundance, about a Malian woman seeking asylum in the US to protect her daughter from female genital cutting; Maggie Growls (2003, ITVS co-production) a whimsical biography of Gray Panther founder Maggie Kuhn; and Landowska: Uncommon Visionary (1997), a biography of the celebrated harpsichordist Wanda Landowska.

Barbara Attie received an M.F.A. from Temple University, where she was named to the School of Communications and Theater Hall of Fame. Her documentary about teenage girls who joined the resistance movement during the Holocaust, Daring to Resist (with Martha Lubell), was broadcast nationally on PBS and named "one of the 10 best documentaries of 2000" by The Boston Globe. Attie is former board chair of the National Clearinghouse for the Defense of Battered Women and served on the Board of Planned Parenthood Southeastern Pennsylvania.
Janet Goldwater
The EMMY® nominated filmmakers Barbara Attie and Janet Goldwater have collaborated on award-winning documentaries for national and international broadcast, as well as wide-spread educational and advocacy use, since 1990. Attie and Goldwater's work has been recognized with a prestigious Pew Fellowship in the Arts, a Leeway Transformation Award, and a Pennsylvania Council on the Arts Fellowship in Media. Their previous documentaries on reproductive rights include Rosita (HBO Latin America, 2006) the story of a 9-year-old Nicaraguan girl whose rape and pregnancy resulted in a political and religious uproar that resonated across Latin America; Legal But Out of Reach (2000), about women whose personal struggles lead them to choose abortion, only to find that the lack of public funding made that choice inaccessible; and Motherless: A Legacy of Loss from Illegal Abortion (1992) about children orphaned when their mothers died after back-alley abortions before Roe. v. Wade. Additional independent documentaries produced and directed by Attie and Goldwater for national public television broadcast are the following: BaddDDD Sonia Sanchez (2015), a biography of the renowned African American poet and activist; Mrs. Goundo's Daughter (2009), an ITVS co-production also supported by Sundance, about a Malian woman seeking asylum in the US to protect her daughter from female genital cutting; Maggie Growls (2003, ITVS co-production) a whimsical biography of Gray Panther founder Maggie Kuhn; and Landowska: Uncommon Visionary (1997), a biography of the celebrated harpsichordist Wanda Landowska.

Janet Goldwater earned an M.F.A. from Boston University. She has taught at Sweet Briar College, Rowan University, Temple University and the Art Institute of Boston. Goldwater served on the boards of the Women's Medical Fund, the Philadelphia chapter of the ACLU-PA, and NARAL-PA. She is currently a patient escort at the Philadelphia Women's Center and a founding member of the Philadelphia Support Network (for abortion clinics). (06/20)
Mike Attie
Mike Attie is a Philadelphia-based filmmaker and educator. He is currently an assistant professor at the University of the Arts and director of the film major program. Mike was a 2014 Sundance Documentary Film Program Fellow and was named one of The Independent's "10 Filmmakers to Watch in 2014." His feature documentary, In Country, was supported by the Sundance Documentary Film Program, IFP and the Points North Institute, and has received extensive press including a NYTimes Op-Doc and articles in Salon and The Atlantic. His 2019 short, Moment to Moment premiered at Full Frame and won jury awards at IFFBoston and the San Francisco DocFest. Mike holds an M.F.A. in documentary film from Stanford University. He was a cameraperson on Attie & Goldwater's previous documentary BaddDDD Sonia Sanchez. (06/20)
---
Shopping Cart