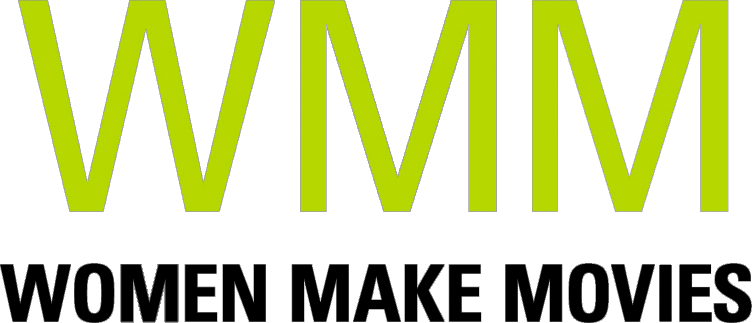 By sharing three women's intimately personal stories, DYING TO DIVORCE takes viewers into the heart of Turkey's gender-based violence crisis and the recent political events that have severely eroded democratic freedoms.
Great Britain | 2020 | 81 minutes | Color | DVD | English and Turkish | Subtitled | Order No. W221296 |
SYNOPSIS
More than one in three Turkish women have experienced domestic violence and the number of femicides continues to rise. But some are fighting back. Filmed over five years, DYING TO DIVORCE takes viewers into the heart of Turkey's gender-based violence crisis and the recent political events that have severely eroded democratic freedoms. Through intimately shot personal stories, the film gives a unique perspective on the struggle to be an independent woman in modern Turkey. 

The film follows Ipek Bozkurt, a courageous lawyer determined to challenge this misogynistic violence by putting abusive men behind bars. Working with a group of activists, Ipek fights to get justice for two survivors of horrific violence – Arzu, who after discovering her husband has assaulted an underage neighbor and sought to take her as a second wife, was shot at point-blank in each arm and leg in retaliation for expressing her desires for divorce; and Kübra, a successful television news anchor who suffered a brain hemorrhage after her husband hit her on the back of the head after giving birth to their first child. 

Their fights are not only against a legal system which regularly gives minimal sentences to male perpetrators, but an increasingly repressive government whose unprecedented crackdown on dissenting voices leaves Ipek, like thousands of other women, fearing imprisonment. 
PRESS
"Director Chloe Fairweather makes connection between authoritarian regimes, the toxic masculinity they promote, and the inevitability of wife assault...A film with a passionate premise, a sophisticated political analysis and incredibly courageous women."
"The film closely captures how women are being systematically failed at every institutional level...[DYING TO DIVORCE] might begin in the dark, but it is looking towards a more hopeful light."
"Along with seeking to point out the relationship between politics and violence against women, the 81-minute film offers a close look beyond statistics – specifically, at the painstaking physical and emotional toll on two women."
"The community, grassroots feeling of women uniting to help one another is one overwhelmingly positive message to take away from the film."
"It's a horrifyingly effective presentation of stories which need to be told, over and over and over again, until attitudes change, in Turkey and elsewhere."
"Exposes the link between a deeply reactionary socio-political agenda and an increase in femicide and violence against women."
"A horribly urgent documentary."
"There is a rewarding sense of perseverance that aims to counterbalance almost every moment of suffering."
"It begins with a shocking statistic...but goes behind the cold numbers to bring to life both the horrifying stories of the victims and the courageous lawyers and activists fighting the good fight in the face of enormous adversity."
"The film represents the struggles against domestic violence, and the efforts made in the name of justice...a tough but powerful cinematic experience."
"A hard documentary to watch. But what depicts the true reality of women suffering."
"A documentary that is both very human and very political."
Compelling, if harrowing…Should be seen in every household and school in the land."
SCREENING HIGHLIGHTS AND AWARDS
UK Entry for Best International Feature Film, 94th Academy Awards
Amnesty International Best Film Award, Thessaloniki Documentary Festival
Best Social issues & Current Affairs Program, BANFF Rockie Awards International
Courage Award, German Association of Female Journalists
Special Jury Prize, Documentary (News), Monte Carlo Television Festival
Special Jury Prize, Golden Nymph Awards
Nominee, Best Documentary, British Independent Film Awards
Nominee, Best International Documentary, British Documentary Awards
Nominee, Best Documentary, Rose d'Or Awards
Nominee, Best Documentary, Prix Europe
Nominee, The Japan Prize
Nominee, One World Media Award
Long list, BAFTA Best Debut Feature
Nominee, Director: Factual, BAFTA (Wales)
Breakthrough Cymru, BAFTA (Wales)
Hot Docs International Documentary Festival
Movies That Matter Film Festival, The Netherlands
Human Rights Film Festival Berlin
Belville Downtown DocFest
Terraviva Film Festival
Cork International Film Festival
Sofia International Film Festival
6th Human Vision Film Festival
Move It! Film Festival
Festival Des Cinémas De Turquie À Paris 
Türkische Filmtage Munchen
Global Health Film Festival
Millenium Film Festival
Biografilm Festival
Flying Broom Film Festival
ABOUT FILMMAKER(S)
Chloë Fairweather
Chloë Fairweather is an award-winning director who specializes in observational documentary and the telling of complex true stories. The Welsh born filmmaker started out in TV production over ten years ago when she was selected for the BBC's Production Training Scheme. From here, she honed her craft assisting award-winning filmmakers like Olly Lambert. Her first film was shortlisted for The Grierson Best Newcomer Award in 2015 and was nominated for a BAFTA. Since then, she has made films for all the major British broadcasters. Her films tackle big issues through intimately shot stories and unique access. Chloe is also a graduate of the Channel 4 Cutting Edge Director's scheme. (06/22) 
Sinead Kirwan
Sinead Kirwan is an award-winning multi-disciplinary producer. Her first feature STILL THE ENEMY WITHIN (Grierson shortlisted, Sheffield Audience Award Winner, Focal Nominated) was screened at festivals across the globe and secured a huge cinema release in the United Kingdom and Spain. Her short I DON'T WANT TO CALL IT HOME was selected for Edinburgh International Film Festival, Dinard International Film Festival, Cucalorus Film Festival USA, Flying Broom Film Festival Ankara, Cinema Nova Film Festival Lisbon, among others. This year PLAYING THE GAME, a documentary she produced, was broadcast by BBC Scotland. She has also made award-winning AVs and installations. (06/22)
---