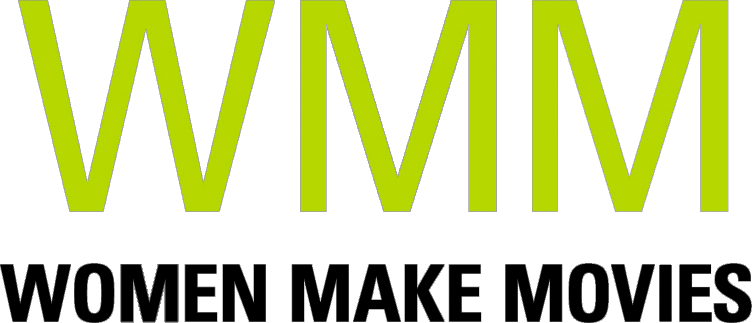 A grave warning of how far state control of women's bodies can go, FLY SO FAR follows Teodora Vásquez, who was sentenced to thirty years in a Salvadorean prison after she suffered a stillbirth.
El Salvador | 2021 | 89 minutes | Color | DVD | Spanish | Subtitled | Order No. W211284 |
SYNOPSIS
As states in the U.S. enact abortion bans, FLY SO FAR serves as a grave warning of how far government control of women's bodies can go. This brave film from Swiss-Salvadorean filmmaker Celina Escher is set in El Salvador, a country with some of the most restrictive abortion laws in the world, including the criminalization of those who experience miscarriages and other obstetric emergencies.

The narrative centers on Teodora Vásquez, who was in the ninth month of her second pregnancy when she fainted and suffered a stillbirth. When she woke up at the hospital, she was accused of murder and was sentenced to thirty years in prison for aggravated homicide. At Ilopango Women's Prison, she becomes the spokesperson for The Seventeen, a group of working-class women who were all incarcerated after having miscarriages. Many of these same women became pregnant after being sexually assaulted. While it exposes brutal human rights abuses, FLY SO FAR is unmistakably a story of collective resistance, activism, sisterhood, as well as the self-determination and agency of women.
PRESS
"A must-see film"
"Deeply moving and visually stunning cinematic testament to indomitable courage."
"In an era where worldwide the sexual and reproductive rights of women are under serious pressure...this documentary shows that fighting human rights are not a luxury for the educated few but a universal necessity for people in less fortunate circumstances."
"As the title FLY SO FAR declares, Vasquez goes from being crushed by poverty to being energized by taking political action in this inspiring story."
"A truly empowering story of resilience and solidarity, FLY SO FAR is an unforgettable portrait of a reluctant activist determined to speak up be heard, not only for herself, but for all her sisters in the struggle against oppression."
"[Teodora and The Seventeen's] testimonies and cases are evidence of the State's violence against women, but also of collective resilience, solidarity, and sisterhood."
"Potent and deeply felt."
"Highlights the hypocrisy and class prejudice surrounding El Salvador's abortion laws."
"[FLY SO FAR] portrays [Vazquez's] life inside as well as after her release, showing the difficulties experienced by these women integrating back into society, particuarly given the stigma of the crime for which they were convicted."
SCREENING HIGHLIGHTS AND AWARDS
Ibero-American Competition Grand Jury Prize, Seattle International Film Festival
Activist Documentary Award, Movies That Matter Festival
Best Central American and Caribbean Film, Costa Rica International Film Festival
Regional Award & Human Rights Award, One World International Film Festival
Nominee, Tempo Documentary Award, Tempo Documentary Festival
Honorable Mention, New Nordic Voices Award, Nordisk Panorama
Documentary Feature Finalist, Social Impact Media Awards
Hot Docs Canadian Documentary Film Festival
DOXA - Documentary Film Festival Vancouver
Berlin Human Rights Film Festival
Guelph Film Festival
Seattle International Film Festival
rePRO Film Fest
AFI Latin American Film Festival
Doc Cévennes
Move It! Film Festival
Innsbruck International Film Festival
Biografilm Festival
DocsMX
Equis Feminist Film Festival
Terre de Femmes - FrauenWelten Filmfest
Guadalajara International Film Festival
Millennium Docs Against Gravity Film Festival
Cine Las Americas Film Festival
ABOUT FILMMAKER(S)
Celina Escher
Celina Escher is a Swiss-Salvadorean filmmaker. She studied documentary film at the International Film and Television School in San Antonio de los Baños (EICTV) in Cuba. In 2016 her short film MOTRIZ was part of the student selection at IDFA and at Poitiers Film Festival 2017. Her film Verde Olivo was shown at the Film des Femmes Créteil in France and in festivals in San Francisco, England and Germany. In 2018, Celina's short film LUZ PARA ELLAS was screened at the International Festival of New Latin American Cinema in La Habana and the Vancouver Latin American Film Festival. In March 2019 Celina was selected as one of the 50 new Latin American filmmakers at Talent Campus of Guadalajara International Film Festival in Mexico. FLY SO FAR is Celina's first documentary feature film.
RELATED LINKS
---