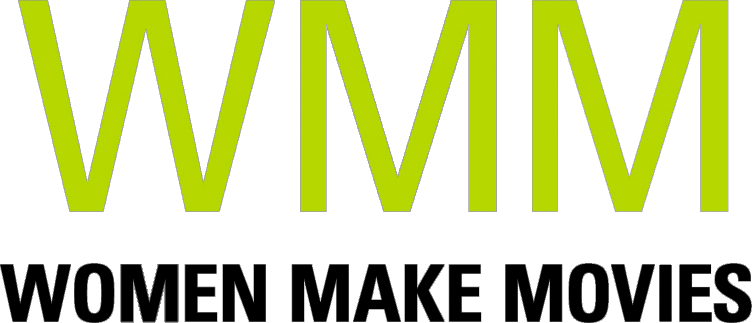 A portrait of visionary Cuban-American dramatist Maria Irene Fornes and the story of her unexpected collaboration with filmmaker Michelle Memran.
US | 2018 | 79 minutes | Color | DVD | English | Order No. 181226 |
SYNOPSIS
Maria Irene Fornes was one of America's greatest playwrights and most influential teachers, but many know her only as the ex-lover of writer and social critic Susan Sontag. The visionary Cuban-American dramatist constructed astonishing worlds onstage, writing over 40 plays and winning nine Obie Awards. At the vanguard of the nascent Off-Off Broadway experimental theater movement in NYC, Fornes is often referred to as American theater's "Mother Avant-Garde." When she gradually stops writing due to dementia, an unexpected friendship with filmmaker Michelle Memran reignites her spontaneous creative spirit and triggers a decade-long collaboration that picks up where the pen left off.

The duo travels from New York to Havana, Miami to Seattle, exploring the playwright's remembered past and their shared present. Theater luminaries such as Edward Albee, Ellen Stewart, Lanford Wilson, and others weigh in on Fornes's important contributions. What began as an accidental collaboration becomes a story of love, creativity, and connection that persists even in the face of forgetting.
PRESS
One of "The Best Movies of 2018"
"A lyrical and lovingly made documentary."
"Intimate and exhilarating...Fornes exerts a hypnotic force of stardom, while her offhanded yet urgent remarks resound with life-tested literary authority."
"Best Documentaries of 2019"
"A tender exploration of Fornes' life and the meaning of memory."
"Fabulous. The Rest I Make Up is as inspiring as its subject."
"The film's overarching theme of life's ephemeral nature paired with the deep friendship and vital creativity that percolates between this young writer-turned-filmmaker and the iconic playwright offer a much-needed and refreshingly loving take on aging and illness."
"A touching portrait of an unheralded artist."
"Memran's documentary is as untraditional and unpredictable as the woman herself. In it, Memran manages to take us through Irene's extraordinary life, while capturing the essence of what made it extraordinary - all while transitioning into an impressive artist in her own right."
"An enduring portrait of an artist who defied expectations right until the end."
"At turns, funny, smart, sad, and poetic, The Rest I Make Up examines the gifts of collaboration and creativity, as well as what it means to be an artist and a friend."
"An exquisite documentary portrait. While the movie doesn't flinch from the sadness of Fornes's decline…it nonetheless leaves the viewer feeling exhilarated, bringing us into the creative aura of a lively, unassailable imagination."
"A story of spontaneity, creativity, genius and madness. It showcases the life, inspiration and virtuosity of Fornes."
"A moving study in biography and its collaborative failures, asking how it might be possible to write a life when memory is elusive"
SCREENING HIGHLIGHTS AND AWARDS
Audience Award for Best Documentary, Frameline Film Festival
Best Documentary, MIX Copenhagen
AARP Silver Image Award, Reeling: Chicago LGBTQ+ International Film Festival
Jury Award for Best Documentary and Runner-Up Audience Award for Best Documentary, OUTshine Film Festival
Jury Award for Best Documentary Feature, Reeling: Chicago LGBTQ+ International Film Festival
Special Mention, Queer Porto 4 - International Queer Film Festival
Best Documentary Feature, Sebastopol Documentary Film Festival
Audience Award and Jury Award for Best Documentary, Some Prefer Cake Film Festival
Heartland International Film Festival
Freep Film Festival
The Institute of Contemporary Arts, London
Lesbian Looks Series
FEMCINE
FilmBar Phoenix
ReFrame Film Fest
Havana Film Festival
NW Film Center
Hallwalls Contemporary Arts Center
Pink Panorama Film Fest
Houston Cinema Arts Festival
Tough Broads Film Festival
Chicago Filmmakers
Eau Queer Film Festival
Coral Gables Art Cinema
Boston Latino International Film Festival
DCTV
Inside Out Toronto LGBT Festival
Women Texas Film Festival
Mardi Gras Film Festival
Female Eye Film Festival
MoMA Doc Fortnight
Festival International de Films De Femmes de Creteil
Miami Film Festival
ABOUT FILMMAKER(S)
Michelle Memran
Michelle Memran is a filmmaker and journalist. For nearly twenty years she has worked as a reporter and researcher in New York City and has written for numerous publications. Her award-winning documentary feature debut, The Rest I Make Up, had its world premiere at MoMA's Doc Fortnight in 2018, and returned for a sold-out week-long run at MoMA later that year. It was named one of "The Best Movies of 2018" by Richard Brody in The New Yorker and is currently screening worldwide. (04/19)
---