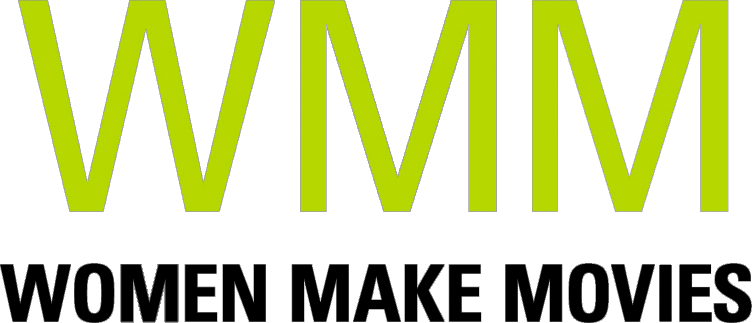 An eye-opening look at how popular media perpetuates fat hatred that results in cultural bias and discrimination.
US | 2019 | 88 minutes | Color | DVD | English | Order No. W191248 |
SYNOPSIS
FATTITUDE is an eye-opening look at how popular media perpetuates fat hatred that results in a cultural bias and a civil rights issue for people living in fat bodies.

Fat people are paid $1.25 less an hour than their thin counterparts and can still legally lose jobs just because they're fat. Additionally, 1 in 3 doctors associates fat bodies with hostility, dishonesty and poor hygiene. FATTITUDE looks at how this systemic cultural prejudice results in fat discrimination. Informed by a post-modern, post-colonial, feminist perspective, FATTITUDE also examines how fat-shaming crosses the lines of race, class, sexuality and gender. It features a diverse variety of voices such as academic scholars, activists, filmmakers, actors and psychologists, including Lindy West, Sonya Renee Taylor, Virgie Tovar, Ricki Lake, and more.

A body positive documentary intent on inspiring change, FATTITUDE offers alternative ideas that embrace body acceptance at all sizes, explores examples of fat positive representations being produced today by activists and the media, and focuses on real life solutions for moving forward and changing the national conversation about body image.
PRESS
"The documentary on size discrimination that everyone needs to see. The beauty of the film is that it makes for an approachable and accessible introduction to our cultural relationship with weight for everyone, easing viewers into a place where they might just interrogate their own beliefs or prejudices."
"Sheds light on how popular culture can foster weight biases."
"This movie will change how you think about the word 'Fat'"
"Numerous experts and tons of popular culture combined to abolish fat stigma. Eye opening!"
"Fattitude is an excellent introduction to fat activism and the need for it...it would make an excellent and valuable movie night for a women's center, campus film series, in-service training, self-help group, or social justice group meeting. I highly recommend it."
SCREENING HIGHLIGHTS AND AWARDS
Winner, Best Directors, Oregon Documentary Film Festival
DOXA - Documentary Film Festival Vancouver
LA Femme Film Festival
Oregon Documentary Film Festival
Hot Springs Documentary Film Festival
Nevada Women's Film Festival
Berlin Feminist Film Festival
The Women's Film Festival Philadelphia
ABOUT FILMMAKER(S)
Lindsey Averill
Lindsey Averill is many things - a mom, a filmmaker, an academic, a writer, an activist, an aspiring novelist, a sake and sushi lover, a notorious trashy television watcher, an odd beauty secret keeper, an amazing dancer... really, the list is endless. Lindsey received her M.F.A in Writing from Emerson College and Ph. D. in the Comparative Studies from Florida Atlantic University. The focus of Lindsey's research is feminism, fat civil rights and the representation of fat bodies in popular culture. From 2005 to 2016 Lindsey worked as a college professor teaching women's studies, literature and writing courses. In her spare time, Lindsey writes stuff for lots of cool media outlets, like CNN, xojane, Time.com, The Huffington Post, Alternet, Refinery29, and Bustle. Lindsey has also written academic stuff where she speaks to feminism – or a lack thereof in young adult novels – like Twilight and The Hunger Games. Basically, Lindsey is one of those public intellectual types, who has dedicated her life to ending the hateful relationships people have with their bodies and changing the national conversation about body image so that it focuses on the effect the very real issues of bias and systemic prejudice. (11/19)
Viridiana Lieberman
Viridiana Lieberman is a filmmaker and writer who has also been known to podcast, obsessively watch sports, frequently ride a bike and enjoy a nice whiskey. She received her BFA in Film from the Miami International University of Art and Design and her M.A. in Women's Studies from Florida Atlantic University. She worked as an Associate Producer on Back on Board: Greg Louganis (HBO) in 2013 and as an Assistant Editor on Nothing Left Unsaid: Gloria Vanderbilt and Anderson Cooper (HBO) and A Dangerous Son (HBO) in 2016. In 2017, two films she edited premiered at the Tribeca Film Festival, I Am Evidence, an HBO feature documentary investigating the national rape kit backlog that went on to win Best Documentary at the 2019 News & Doc Emmy's and Love the Sinner, a short documentary exploring the connection between Christianity and homophobia in the wake of the shooting at Pulse nightclub in Orlando. She edited Special Olympics: 50 Years of Changing the Game which aired in 2018 on ABC and ESPN and The Sentence (HBO), winner of the US Documentary Audience Award at the 2018 Sundance Film Festival and winner of the 2019 Emmy for Exceptional Merit in Documentary Filmmaking. In 2019, she edited Stonewall: The Making of a Monument for New York Times Op-Docs. Viridiana is also the author of Sports Heroines on Film: A Critical Study of Cinematic Women Athletes, Coaches and Owners, published by McFarland. (11/19)
---