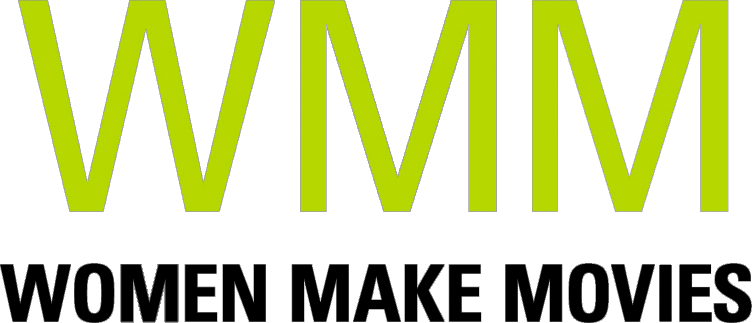 1989 | 17 minutes | BW | 16mm/DVD | Order No. 99273
SYNOPSIS
Rasheeda Allen is waiting for her period, a state of anticipation familiar to all women. Drawing on Caribbean folklore, this exuberant experimental drama uses animation and live action to discover a film language unique to African American women. The multilayered soundtrack combines a chorus of women's voices with the music of Africa and the diaspora-including Miriam Makeba, acappella singers from Haiti and trumpetiste Clora Bryant.

The 1991, 4-minute short film A PERIOD PIECE is also available for purchase. Please contact [email protected] for ordering information.
PRESS
"A brilliantly innovative reflection on Black womanhood."
"A beautifully composed and dryly funny meditation."
"Provocative. An interesting exploration of African American experience as a collective unconscious."
SCREENING HIGHLIGHTS AND AWARDS
Black Filmmakers Hall of Fame
Black American Cinema Society, Honorable Mention
Nat'l Black Programming Consortium, Best Drama
ABOUT FILMMAKER(S)
Zeinabu irene Davis
Zeinabu Irene Davis is a director and producer who has received numerous awards for her work with film and video. Born in 1961 in Philadelphia, she received a M.A. in African Studies in 1985 at UCLA, where she also earned her M.F.A. in Film and Television production in 1989. She has received acclaim for her representation of the African American female perspective through a variety of works, which include documentaries, short narratives and experimental films.

Davis directed the film Cycles (1989), an experimental short which earned her an awards from the Black Filmmakers Hall of Fame and the National Black Programming Consortium. Her following works, A Period Piece (1991), A Powerful Thang (1991), Mother of a River (1995) and Compensation (1999) continued to garner her awards from numerous organizations and festivals, including the Gordan Parks Award for Best Director from the Independent Feature Project. Her latest project, Spirits of Rebellion (2011), is a documentary work-in-progress which gathers fellow L.A. Rebellion filmmakers and explores topics in African American film.

Davis has been awarded grants and fellowships from the Rockefeller Foundation, the American Film Institute and the National Endowment for the Arts for her film work. After holding teaching positions at Antioch College and Northwestern University, Davis moved to teach at UC San Diego, where she currently serves as Professor of Communications. (03/19)
---