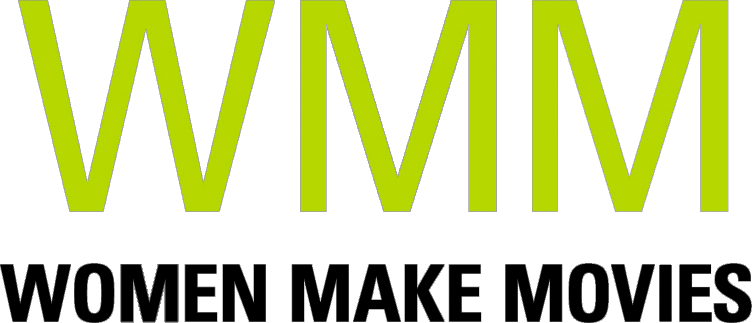 1985 | 64 minutes | Color | 16mm/DVD | Subtitled | Order No. 99060
SYNOPSIS
This Academy award-nominated documentary about the Argentinian mothers' movement to demand to know the fate of 30,000 "disappeared" sons and daughters remains as extraordinarily powerful as when it was first released. As well as giving an understanding of Argentinian history in the '70s and '80s, LAS MADRES shows the empowerment of women in a society where women are expected to be silent. LAS MADRES provides a banner of hope in the international struggle for human rights.
PRESS
"A testimony to the most primal feminist power—the moral authority of motherhood…The miracle of the film is that it doesn't merely leave you with sorrow or outrage, but with humanistic fervor."
SCREENING HIGHLIGHTS AND AWARDS
Toronto Film Festival
US Film Festival, Special Jury Prize
Films de Femmes, Creteil, Audience Award/Women's Journalists' Award
San Francisco Film Festival, Golden Gate Award
ABOUT FILMMAKER(S)
Susana Blaustein
Susana Blaustein has been working in film since 1980. She is best known for her Academy Award nominated film LAS MADRES: THE MOTHERS OF PLAZA DE MAYO, co-directed and produced with Lourdes Portillo, about the courageous struggle of Argentine women seeking to find their "disappeared" sons and daughters. She also directed the award winning film LA OFRENDA: THE DAYS OF THE DEAD about the Mexican holiday celebrating and honoring the dead, SUSANA, about growing up in a conservative and repressive environment and MY HOME, MY PRISON, based on the autobiography of Palestinian journalist Raymonda Tawil. (01/20)
Lourdes Portillo
Mexico-born and Chicana identified, Lourdes Portillo is a writer / director / producer of films focused on the search for Latino identity. She has worked in a richly varied range of forms, from television documentary to satirical video-film collage.

Portillo got her first filmmaking experience at the age of twenty-one when a friend in Hollywood asked her to help out on a documentary. Her formal training began several years later. An apprenticeship at the San Francisco NABET (National Association of Broadcast Engineers and Technicians) led to a job as Stephen Lighthill's first camera assistant on Cine Manifest's feature OVER, UNDER, SIDEWAYS, DOWN. In 1978, after graduating from The San Francisco Art Institute, Portillo used American Film Institute Independent Filmmaker Award monies to create her internationally praised narrative film AFTER THE EARTHQUAKE / DESPUES DEL TERREMOTO, about a Nicaraguan refugee living in San Francisco.

THE MOTHERS OF PLAZA DE MAYO, the result of a three year collaboration with writer / director Susana Munoz, was a pivotal film in Portillo's career. Its nomination for the Academy's Best Documentary in 1985 and the twenty other awards it received internationally earned Portillo the PBS funding she needed for her next film, LA OFRENDA: THE DAYS OF THE DEAD. Completed in 1989 and greeted with widespread critical acclaim, LA OFRENDA was Portillo's most serious attempt to date to challenge the notion that, as she says, "documentary is always associated with injustice." In it she portrays in loving color a Mexican and Chicano holiday -- the celebration of "the days of the dead" -- and initiates the dream-like structure that has become a hallmark of her recent work.

A grant from the NEA Inter-Arts program allowed Portillo to commemorate the 500th anniversary of Christopher Columbus's "discovery" of America in her own ironic fashion. Her 1993 film, COLUMBUS ON TRIAL showed at the London and Sundance Film festivals as well and was selected for the 1993 Whitney Museum Biennial. In 1994 she was awarded a Guggenheim fellowship in recognition of her contributions to filmmaking. All of her work is widely shown in classrooms and academic circles and is integrated into curriculum studies.

Portillo's films have screened at premiere cultural institutions and events around the world such as the Venice Biennale, Toronto International Film Festival, London Film Festival, the São Paulo International Film Festival, the Whitney Museum for American Art, the Guggenheim Museum, Metropolitan Museum of Art, and in the New Directors/New Films program presented by the Film Society at Lincoln Center and the New York Museum of Modern Art. She has been honored with over ten career retrospectives, including exhibitions at the Buenos Aires Museum of Modern Art, the Cineteca Nacional de Mexico, the Pacific Film Archive, Museum of Modern Art New York, and Museum of Contemporary Art Buenos Aires. She is the subject of the critical anthology "Lourdes Portillo: The Devil Never Sleeps and Other Films" edited by Rosa Linda Fregoso (University of Texas Press, 2001) and the recipient of Rockefeller Foundation Fellowships, a Guggenheim Foundation Fellowship, and multiple grants from the National Endowment for the Arts. In 2016, she was honored with the distinguished Anonymous Was A Woman Award for her career artistic achievements. (03/19)
RELATED LINKS
Filmmaker's Website

More information about Lourdes Portillo, her films, her production company and her installations. Includes links to articles about Portillo's work, context and influence.
---
Shopping Cart