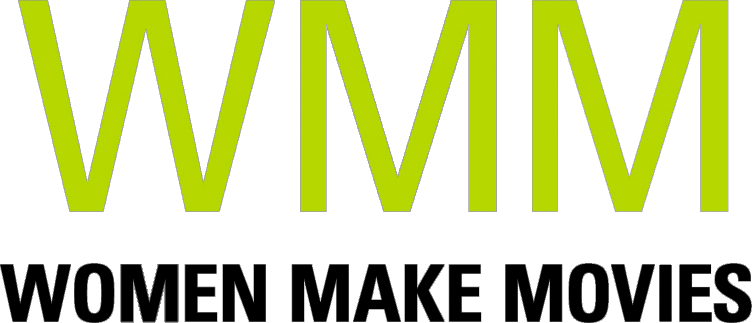 US/Pakistan | 2011 | 40 minutes | Color | DVD | Urdu | Subtitled | Order No. 131087
SYNOPSIS
Winner of the Academy Award® for Best Documentary (Short Subject), SAVING FACE is a harshly realistic view of violence against women in South Asia. Every year in Pakistan, many women are known to be victimized by brutal acid attacks, with numerous cases going unreported.

Plastic surgeon Dr. Mohammad Jawad left his prominent London practice to return to his home country and help the victims of such attacks. Two of these women, Zakia and Rukhsana, are victims of brutal acid attacks by their husbands and in Rukhsana's case, her in-laws as well. Both attempt to bring their assailants to justice and move on with their lives with the help of NGOs, sympathetic policymakers, politicians, support groups with other acid attack victims and Dr. Jawad. SAVING FACE also depicts a Pakistan that is changing - one where ordinary people can stand up and make a difference and where marginalized communities can seek justice.
PRESS
"The 'victims' in Saving Face are some of the strongest, most impressive women you will ever come across. She showed us their scars, and we saw their true beauty. … I dare anyone to watch this film and not be moved to tears and inspired into action."
"Remarkably, the film has an uplifting emotion… and works on four levels - as a medical drama, courtroom mystery, political thriller, and social tale."
"An inspiring film on many levels, populated with heroes and courageous…but at the same time, we are left to ponder how much work still needs to be done."
"This film…has the impact of an epic. …it takes a realistic, level-headed view of the people involved, and of the surgical process. It follows the efforts of a woman member of Parliament to introduce a bill establishing life sentences for those guilty of acid attacks, and it passes unanimously."
"Obaid Chinoy's film is one part of [the] education and awareness-raising effort that could help ease the suffering of women not just in Pakistan but in other countries where acid attacks happen."
SCREENING HIGHLIGHTS AND AWARDS
Academy Award® Winner for Documentary (Short Subject)
International Documentary Association, Best Short Award
Abu Dhabi Film Festival, Audience Choice Award
New York Indian Film Festival, Best Documentary
News & Documentary Emmy®, Best Documentary
News & Documentary Emmy®, Outstanding Editing: Documentary and Long Form
Sheffield Doc/Fest
London Human Rights Watch Film Festival
Women + Film Festival
Indie Spirit Film Festival
Starz Denver Film Fest
ABOUT FILMMAKER(S)
Daniel Junge
Daniel Junge is an Oscar-winning (and 2-time nominated) documentary filmmaker.

Junge was born and raised in Wyoming and graduated from Colorado College and attended NYU Film School.

His first documentary feature, CHIEFS, won best documentary at the Tribeca Film Festival and broadcast on PBS.

Since that time, Junge has directed over a dozen feature and short films which have broadcast on HBO, BBC, PBS and over 50 other networks.

Junge's film SAVING FACE won the 2011 Oscar for Best Documentary Short. He was also Oscar nominated for Best Documentary Short in 2009 for his film THE LAST CAMPAIGN OF GOVERNOR BOOTH GARDNER. Junge received an Emmy nomination for Best Long-Form investigative Journalism for THEY KILLED SISTER DOROTHY and has won numerous awards for his films including the Audience and Grand Jury Awards at SXSW, Grand Jury Prize at AFI Dallas, and two Banff Television Awards.

In 2008, Junge received an award from Notre Dame de Namur University for his work in the field of social justice.

Junge has taught filmmaking at various institutions, including his alma mater, Colorado College. He lives in Denver with his wife, daughter, and dog. (8/14)
Sharmeen Obaid-Chinoy
Sharmeen Obaid Chinoy is an Academy Award and Emmy Award winning documentary filmmaker. Her recent films include SAVING FACE, TRANSGENDERS: PAKISTAN'S OPEN SECRET AND PAKISTAN'S TALIBAN GENERATION, which aired on PBS, Channel 4, CBC, SBS and Arte and was the recipient of the Alfred I Dupont Award as well as The Association for International Broadcasting award. Sharmeen has made over a dozen-multi award winning films in over 10 countries around the world and is the first non-American to be awarded the Livingston Award for best international reporting. In 2012, Time included her in the magazine's annual list of the 100 most influential people in the world.

In 2007, Sharmeen was awarded the broadcast journalist of the year award in the UK by One World Media for her work in a series of documentary films for Channel 4, which included a film about xenophobia in South Africa THE NEW APARTHEID and AFGHANISTAN UNVEILED. Her other films have been awarded The Overseas Press Club Award, The American Women in Radio and Television Award, The Cine Golden Eagle award and the Banff Rockie Award.

Sharmeen's work centers around human rights and women's issues and she has worked with refugees and marginalized communities from Saudi Arabia to Syria and from Timor Leste to the Philippines.

Sharmeen was born and raised in Karachi, Pakistan and received a bachelors degree from Smith College and two masters degree from Stanford University. She now divides her time between Canada and Pakistan. (07/12)
RELATED LINKS
---