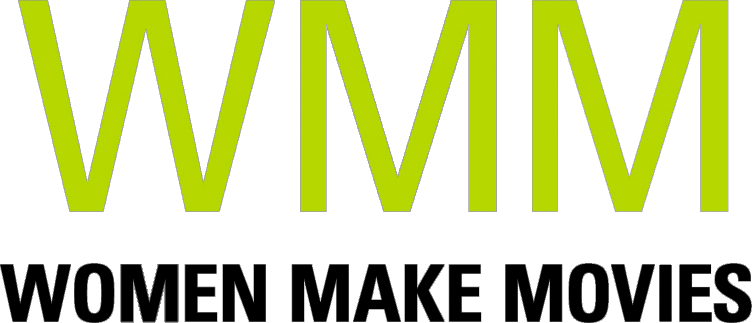 1987 | 101 minutes | Color | 16mm/DVD | Subtitled | Order No. 99017
SYNOPSIS
What constitutes a deadly sin today? Seven of the world's best-known women directors produce their own version of celluloid sin in this omnibus film. Helke Sander (THE GERMANS AND THEIR MEN) reverses GLUTTONY with her vision of Eve forcing her apples into the hands of a reluctant Adam. Bette Gordon (VARIETY, EMPTY SUITCASES) finds GREED during a fight in the ladies' room of a luxury hotel over a lottery ticket. Strangers reply to director Maxi Cohen's ad in a newspaper to share their litanies in ANGER. Award-winning director, Chantal Akerman, battles to overcome her SLOTH in order to complete her film, while Valie Export (INVISIBLE ADVERSARIES) strips bare notions of the skin trade in LUST. ENVY turns into murder in Laurence Gavron's take on vice, and Ulrike Ottinger, whose work includes JOHANNA D'ARC OF MONGOLIA, illustrates PRIDE with a fantastical collage of allegory and images. SEVEN WOMEN - SEVEN SINS is the perfect introduction for those new to the world of women's filmmaking and an interesting study in styles for those already familiar with the work of these seven innovative directors.
PRESS
"As a survey of women's cinema and an examination of modern conceptions of sin, it's got to be seen."
"A version of the seven vices that is livelier and more varied than any until now."
SCREENING HIGHLIGHTS AND AWARDS
Montreal Festival du Nouveau Cinema, Best Short Film for "Anger"
Tokyo Video Festival, Award of Special Distinction for "Anger"
Rotterdam Film Festival
American Film Institute Festival, Los Angeles
Toronto Int'l Film Festival
Museo Reina Sofia
ABOUT FILMMAKER(S)
Maxi Cohen
After graduating from New York University, Cohen directed and produced a weekly television series called Are You There? that was cited as the "first example of community interactive television" by the National Cable Television Association. In New York City, she became the director of the first public access facility in the country, as part of the Alternate Media Center. At the same time, she set up the distribution system of Electronic Arts Intermix, now the largest distributor of video art in the world. She co-founded the Independent Feature Project and First Run Features, the first company devoted to distributing American independent films.

Cohen directed and produced JOE AND MAXI, a feature-length documentary about her relationship with her father. She participated in the omnibus feature film, SEVEN WOMEN SEVEN SINS, in which seven internationally acclaimed directors re-interpreted the seven deadly sins. In response to the Los Angeles riots of 1992, Cohen directed and produced SOUTH CENTRAL LOS ANGELES: INSIDE VOICES. She gave video cameras to African Americans, Latinos and Korean Americans who lived in the areas most affected by the fires, vandalism and violence of the riots, to learn about the depths of racism from a firsthand perspective.

For more than thirty years, Cohen has been photographing, and more recently filming, in women's restrooms across the globe, from the Australian outback to Zambian discos. LADIES ROOMS AROUND THE WORLD, a project celebrating women's courage and creativity while advocating for their rights.

She is currently developing A MOVEMENT IN WATER, a monumental multimedia installation that immerses the viewer in the sublime moving majesty of water and is intended to shift psychology and inspire reverence for water.

For the last five years, Cohen has filmed her family for the upcoming documentary, FIGHTING FOR THE WIND, which will serve as a sequel to JOE AND MAXI. She continues to intimately record her family's triumphs and tragedies, particularly those of her brother Danny Cohen, as he is poised to build the first offshore wind farm in the Americas off the coast of New Jersey. (8/14)
Maya Constantine
Maya Constantine is a filmmaker whose works include films in German, French, Belgian, English, and Austrian, encompassing a transnational European film moment of the seventies and eighties. Constantine and famed Belgian director Chantal Akerman collaborated twice throughout their careers—first on ANNA'S MEETINGS (1978), which won Best Film at the Chicago International Film Festival the same year, and then on SEVEN WOMEN, SEVEN SINS (1986), a survey of women's cinema with seven short film contributions by seven female directors which constituted a feature length anthology. This work made significant rounds on the international festival circuit, making appearances at the Montreal Festival du Nouveau Cinema, Tokyo Video Festival, Rotterdam Film Festival, Toronto International Film Festival, and American Film Institute Festival. Constantine (also credited as Maya Faber-Jansen) was married to actor-singer Eddie Constantine from 1979 until his death in 1993. They shared the screen together in TANGO THROUGH GERMANY (1981), her only acting credit. (03/19)
Brigitte Kramer
Born in Konstanz in Germany in 1954, she studied politics and German language and literature in Marburg and subsequently worked as a dramatic advisor at Frankfurt's Schauspiel theatre. From 1980-95 she was a commissioning editor for ZDF's Kleine Fernsehspiel and from 1995-97 she produced films for the Documenta X together with Catherine David. She has worked with Raoul Peck, Aleksander Sokurov and others. Since 1990 she and Jörg Jeshel have directed a number of documentaries and dance films including a screen adaptation of a Sasha Waltz choreography. A resident of Berlin, she has been a freelance dramatic advisor since 1996. (3/13)
---