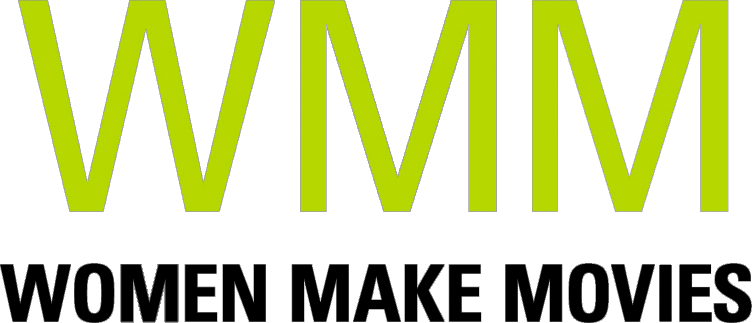 2002 | 60 minutes | Color/BW | DVD | Order No. 04825
SYNOPSIS
In 1965, when three women walked into the US House of Representatives in Washington D.C., they had come a very long way. Neither lawyers nor politicians, they were ordinary women from Mississippi,and descendants of African slaves. They had come to their country's capital seeking civil rights, the first black women to be allowed in the senate chambers in nearly 100 years. A missing chapter in our nation's record of the Civil Rights movement, this powerful documentary reveals the movement in Mississippi in the 1950's and 60's from the point of view of the courageous women who lived it – and emerged as its grassroots leaders. Their living testimony offers a window into a unique moment when the founders' promise of freedom and justice passed from rhetoric to reality for all Americans. Through moving interviews and powerful archival footage, STANDING ON MY SISTERS' SHOULDERS weaves a story of commitment, passion and perseverance and tells the story of the women fought for change in Mississippi and altered the course of American history forever.
PRESS
"**** Editor's choice. Highly recommended…a powerful must-see slice of American life."
"A classic portrait of the women who risked their lives to achieve Civil Rights for all Americans…a film every American should see and never forget."
"A moving, must-see film of courageous Black women fighting for (and winning) their families' constitutional rights...a truly inspirational portrait."
"If you can show just one film on the Civil Rights Movement, this should be the one. An exquisite tool for high school and college teachers of history, women's studies, African American studies, and related subjects. Ella Baker, Fannie Lou Hammer, Unita Blackwell, and countless others at last get the recognition they deserve."
"A powerful and moving film about ordinary women armed with sheer determination…"
SCREENING HIGHLIGHTS AND AWARDS
Women in the Director's Chair
Big Muddy Film Festival
USA Film Festival
Pan-African Film and Television Festival of Ouagadougou (FESPACO)
Long Island Film Expo - Humanitarian Award
Dances with Films - Audience Award
New Orleans Film Festival
Rocky Mountain Women's Film Festival
African American Women in Cinema Film Festival - Audience Award
Pensacola Film and Video Festival – Best Documentary
Pan African Film Festival – Best Documentary
Sedona International Film Festival
Atlanta Film Festival - Audience Award
Savannah Film and Video Festival – Special Jury Prize
ABOUT FILMMAKER(S)
Laura J. Lipson
Laura Lipson is the director, writer, and co-producer of STANDING ON MY SISTERS' SHOULDERS. She also penned the lyrics for the film's opening song FREEDOM WILL COME.

She fulfilled her elementary school dream to live in Paris, and had the opportunity to do that when she became an assistant film editor for auteur director, Raul Ruiz. She worked on two of his films: TREASURE ISLAND and RICHARD III.

She's an award winning writer/producer/director ad has worked with ABC, CBS, TV One, New World Entertainment and Dick Clark Productions. She wrote and produced hundreds of television trailers and short form videos.

Recently, she has been a speaker for the State Department traveling to South Africa to talk to college and high school students and community members about filmmaking, interviewing techniques, mentorship, and the value of preserving grassroots history.

As a writer/producer director, she has worked on diverse projects including sizzle reels for ABC, a series for Veterans returning to civilian life, a short film for school age children about the US flag, and a World War II documentary story in Rome with the Sadoffs. She graduated with honors from UC Berkeley and lives in Washington, DC. (8/14)
Joan Sadoff
Joan Sadoff, (1938-2019), was, for most of her professional career, a clinical social worker in hospitals, schools, family agencies and community settings. On a national and international level, she lectured to academic, professional and community organizations on the subject of societal change in the family, on which she was a leading authority. Joan was often interviewed as an expert on these issues on television and participated in over 5,000 interviews including survivors of the Holocaust and their families. In 1992, after watching a PBS program about discimination against African Americans, Joan and her husband, Robert, followed the Freedom Trail through the deep south, talking with locals and eventually returning with a camera crew. The footage was eventually put together in a film titled Standing on my Sister's Shoulders and it was the first of two documentaries about the American Civil Rights movement that Joan and Robert produced. (11/19)
Dr. Robert Sadoff
Dr. Robert Sadoff, (1936-2017), was a founder of modern forensic psychiatry, who assessed the mental competence or emotional states of thousands of plaintiffs and defendants in court proceedings. Over his bountiful career, Robert became an award winning professional in the fields of psychiatry, forensic psychiatry and legal medicine, as well as a sought after international speaker and the author of six books on forensic psychiatry. He was the president of the American Academy of Psychiatry and the Law, as well as the American Board of Forensic Psychiatry and, together with his wife, Joan Sadoff, (married 1959), he produced two documentaries on the American Civil Rights movement. (11/19)
---