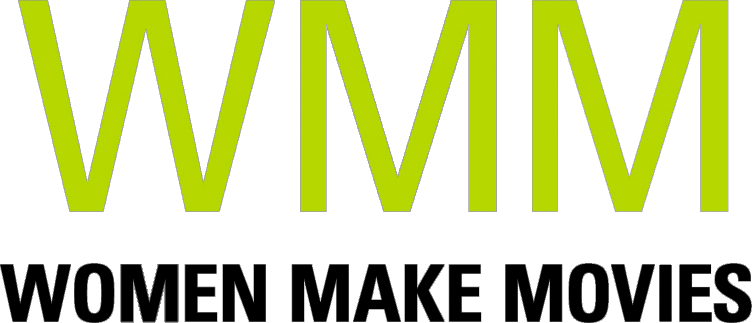 Canada | 2004 | 66 minutes | Color/BW | DVD | French | Subtitled | Order No. 05869
SYNOPSIS
This wry and delightful found-footage film reveals a little-known chapter in labor history: the story of female telephone operators' central place in the development of global communications. With an eye for the quirky and humorous, Caroline Martel assembles a dazzling array of clips – more than one hundred remarkable, rarely seen industrial, advertising and scientific management films produced in North America between 1903 and 1989 by Bell and Western Electric – and transforms them into a dreamlike montage documentary.

As the first agents of globalization, this invisible army of women offered a way for companies to feminize and glamorize what was a highly stressful, underpaid and difficult job. Not merely "Voices with a Smile," telephone operators were shooting stars in a universe of infinite progress, test pilots for new management systems, and the face of shrewd public relations campaigns. As the work of operators has been eclipsed by the advent of automated systems, this artful piece of labor history also offers an insightful comment on women's work, industrialization and communications technology. Refreshing and hilarious, THE PHANTOM OF THE OPERATOR provides a wry yet ethereal portrait of human society in the technocratic age.
PRESS
"An enormously imaginative documentary…an hour of non-stop visual and intellectual stimulation."
"**** Spellbinding."
"A remarkable achievement"
"Marte's remarkable work ultimately questions the diminishing role of human beings in a techno-driven world; it is must-viewing for anyone with an interest in communications, media studies, sociology, and the future."
"Martel's excavation of Bell Laboratory training film footage highlights the proper performance of femininity as perennially pleasant, ever accommodating, sanguinely servile and, above all, invisible…reminds us that we can never fully exorcise the ghosts in the machine."
"…funny [and] thought-provoking homage. Recommended."
"…shows us much about the development of big industry and women's place in it. The segments on training and supervision are particularly enlightening… The presentation is highly imaginative. Recommended."
"Haunting and beautiful… draws on neglected archival footage to conjure ghosts of operators past. It brilliantly intermixes conventional documentary with montage techniques to both enchant and unsettle a viewer. Beautifully shot and edited, with a mesmerizing soundtrack, the film is poetic, celebratory, and troubling, as it unearths a material and imaginary prelude to our virtual present."
"[This] illuminating brilliant work is that rare and shimmering example, that instantly classic film which manages to be both a history of the medium and a vibrant consideration of the role of women in telecommunications... It is a re-imagined switchboard interchange of rigor, creativity and metasocial meaning."
"Poetic, evocative, and witty...Beautifully written, edited, and conceived gem that brilliantly uses ephemeral films to illuminate large issues like the history of the 20th century, and the way that technology infects and affects so many aspects of our personal and social lives."
SCREENING HIGHLIGHTS AND AWARDS
International Documentary Film Festival Amsterdam (IDFA)
Toronto International Film Festival
Chicago International Film Festival
Finger Lakes Envonmental Film Festival, Ithaca College
Vancouver International Film Fest
Taiwan International Documentary Festival
New York Museum of Modern Art, Canadian Front
Ladyfest, Chicago, IL
ABOUT FILMMAKER(S)
Caroline Martel
Caroline Martel is a documentary artist who was born in Montréal the year the cellular phone was created (1973). She has been synthesizing documentary theory and practice in a variety of projects since 1998, with a special interest in archival materials, cinema history, women and communication technologies.

HOLD THE LINE (Dernier Appel, 52 min, National Film Board of Canada, 2001) was her début in professional filmmaking, following a number of short documentary videos and some student fictional pieces in 8mm and 16mm (First Prize - College Category - International Montréal Short Film Festival for L'Univers du matelas, 1992). Sound artist and radio practitioner, she received the MIX96 Prize for a documentary series: RADIO DANS L'AIR (1994). Caroline has authored online pieces for the International Festival of new Cinema and new Media of Montréal (FCMM, 1998) and for the Inter-Society for Electronic Arts (1999). She is also programming coordinator at Studio XX, Montréal's women's new media arts centre devoted to technological exploration, creation and critique.

BA in Communications and M.A. in Media Studies from Concordia University, Caroline received the Québec Government's FCAR Master's Degree Scholarship. She has worked as researcher and as research assistant, notably with filmmakers Marilù Mallet and Sophie Bissonnette and with scholars Chantal Nadeau, Kim Sawchuk and Martin Allor. Collaborating with the Cinémathèque québécoise, she was the main researcher and writer of the virtual exhibit De Nanook à l'Oumigmag on the history of documentary filmmaking in Canada (Boomerang Prize, 2001). In 2002, she directed the production of the interactive workshop Documentary Visions at the Cinérobothèque of the National Film Board of Canada, about documentary movements at the NFB since 1939. (8/14)
---